CAGAYAN DE ORO CITY, PHILIPPINES — The Local Public Transport Route Plan (LPTRP) in CDO has been approved and its implementation will begin soon.
This was revealed by RTA (Roads and Traffic and Administration) head Engineer Nonito Oclarit, during the Northern Mindanao Road Transport Conference.
Engineer Oclarit said the LPTRP already has an ordinance and the city is just waiting for the memorandum circular to be issued by the LTFRB Board for its implementation.
In the message of City Administrator Hilario Roy Raagas who represented Mayor Rolando "Klarex" Uy, he expected the mayor's support, especially in the transport coop which is recognized as one of the important service sectors.
Mayor Klarex also revealed that his administration has allocated funds to help the transport coop and other cooperatives in Cagayan de Oro.
LPTRP is one of the requirements for the full implementation of the PUJ Modernization Program in the country. The goal of the program is to provide proper and comfortable service to the riding public, not only in Cagayan de Oro but in the entire country.
The conference was led by the LTFRB, Office of Transport Cooperative, Land Transportation Office, Cooperative Development Authority, Department of Tourism, NEDA 10, local government units in the region and various transport cooperatives in Region 10.
Land development in Homeville, Muslim-Christian relocation sites added
The groundbreaking ceremony was held for the land development of the Muslim-Christian and Homeville relocation sites under the BALAI program located in Palalan, Barangay Lumbia, on September 8, 2022.
This is in accordance with the order of Mayor Rolando `Klarex' Uy that no one will be left behind in the housing program that he accelerated in order to take care of the many ISFs (informal settler families) who need housing.
The event is under the initiative of CHUDD (City Housing & Urban Development Department) under the leadership of Attorney Jeoffrey D. Namalata, along with Kagawad Edgar Cabanlas, officials of the DHSUD (Department of Human Settlement & Urban Development), SHFC (Social Housing Finance Corporation), Cebuland Masters, and officials of two homeowners associations.
In his message, Kagawad Cabanlas thanked the cooperation of government agencies and the private sector that always support and help the housing program of the administration of Mayor Klarex.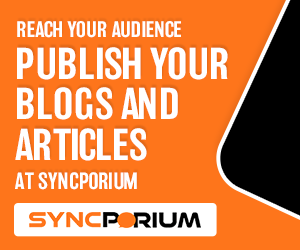 In his program `Inyong Alagad, Mayor Klarex Uy' on Magnum Radio, Mayor Klarex Mayor Klarex thanked Namalata and the general department of CHUDD for the quick care of the beneficiaries and the people in their need of decent housing. – WhatALife!/Zed
---
Also read: "Klarex nga Serbisyo sa Baryo" in Barangay Balubal, CDO