MANILA, PHILIPPINES — Carlo Paalam wins after a split decision against Kazakhstan's Makhmud Sabyrkhan to achieve gold for the Philippine team. Now he rules the men's bantamweight division of the ASBC Asian Elite Boxing Championships.
Previously, the Filipino boxer defeated Turkmenistan's Muhanov Dovlet in round 16; then, he bested Korea's Yoon Joo-sung in the quarterfinals. In the semifinals against Kyrgyzstan's Sanzhai Seidekmatov, Paalam won with a unanimous decision and went straight to the finals.
The Cagayan de Oro native boxer had three consecutive unanimous decision victories on the way to the finals.
On November 12, Saturday, Paalam clashed against Kazakhstan's Makhmud Sabyrkhan. Ultimately, he won the crown of the men's bantamweight division with a 4-1 split decision.
The judge from the United Arab Emirates gave 30-27 marks in favor of Paalam, while the judges from India, Slovakia, and Ireland scored him the same 29-28. Only the judge from Italy decided in favor of Sabyrkhan with a 29-28.
In 2021, Sabyrkhan won the bantamweight silver in the AIBA World Boxing Championships in Belgrade, Serbia. As such, he was a top seed and came in as the favorite in the championship match.
However, Carlo Paalam was a dark horse in the competition; the five judges gave him identical 10-9 scores in the opening round. In the last two rounds, he held off Sabyrkhan before finally claiming the championship with a split decision. 
Previously, Paalam received well wishes from Cagayan de Oro Mayor Rolando "Klarex" Uy. The mayor anticipated that Paalam would win gold in the 2022 Asian Boxing Confederation finals.
Mayor Uy wished him the best as he advanced to the Asian Boxing Finals in the bantamweight division.
"Si Carlo Paalam dako kaayo nga inspirasyon sa kabatan-onan. Salamat sa imong mga paningkamot nga nagdala og garbo sa atong dakbayan ug sa nasud Pilipinas," Mayor Uy said..
(Carlo Paalam is a great inspiration to the youth. Thank you for your efforts that bring pride to our city and the Philippines)
After Nesthy Petecio and Hergie Bacyadan won two bronze medals, the Philippines gained three medals in the overall competition. Nesthy Petecio is in the women's featherweight division, while Hergie Bacyadan is in the women's middleweight division.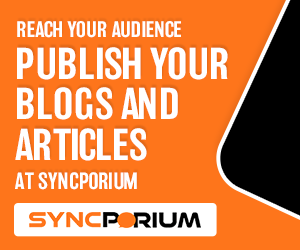 Carlo Paalam's win allowed the Philippine boxing team to return home from the ASBC Asian Elite Boxing Championships with a gold medal. – WhatALife!/Zed
---
Also read: Carlo Paalam defeats South Korea's Yoon Joo Sung in the ASBC AEBC Quarter-finals