Hello, fellow Geminis! Our season is finally here!
As the Taurus season concludes, we welcome the swirling energy exuding from the astrological sign: Gemini.
The playful, intellectually curious, and creatively motivated Twins are here to pull us out of our comfort zone. These bustling, always-chasing-for-new-things air signs are known for wanting to do so many pursuits that most of them would like to clone themselves if possible. And because of their intrinsic duality, they're falsely mislabeled as two-faced. In reality, however, Geminis rarely have a hidden agenda. Most are just constantly juggling between different passions, hobbies, careers, and a different set of peers (Allure, 2021).
Alongside astrological sign Virgo, Gemini is governed by Mercury, the messenger planet of communication, which explains its thirst for knowledge.
Like the air that passes through quickly, Gemini is also a versatile sign that radiates fast-paced movement. With their inherent changeable and open-mind traits, they make excellent artists, notably writers and journalists.
So, if you're looking for an adventurous, bright, never-boring friend or partner—just look for a Gemini!
---
Here are some quick facts about the intellectually curious Gemini:
Birthdate: May 21 – June 20 (approximate)
Element: Air
Color: Light-Green, Yellow
Anatomy: Rules the nervous system, including the shoulders, lungs, arms, hands, and fingers
Metal: Quicksilver
Planet Ruler: Mercury
Greatest Overall Compatibility: Sagittarius, Aquarius
---
Check out below some of the known Philippine personalities born under the Sun sign Gemini.
Miriam Defensor Santiago, 15 June 1945
Dubbed as the 'Iron Lady of Asia,' the late Senator Miriam Defensor Santiago is a textbook Gemini. She has this intense mental energy that Geminis are known for, as well as a thirst for knowledge, and a thrill for new experiences. During Senate hearings and public speeches, her incessant talking packed with explosive words, unexpected wits, and candid ways of spitting facts were conspicuous, that some of her colleagues might have found displeasing. However, Santiago has also exhibited the flip side of the sign, which is the tendency to be superficial and inconsistent.
Santiago was also given other nicknames such as the Dragon Lady, the Platinum Lady, the Incorruptible Lady, the Impregnable Lady, Feisty Senator, The Doctor of All Laws, and the Omniscient Woman. She was the first Filipina and the first Asian from a developing country to be elected as an International Criminal Court Judge in 2011. Unfortunately, Santiago had to let go of the position and resign a year after due to her chronic fatigue syndrome, which turned out to be lung cancer.
In 2016, she ran for the presidency after declaring that her cancer was stable but eventually lost due to the public's growing concern for her health. Santiago passed away four months later after the election from complications of her cancer. She was 71.
Nora Aunor, 21 May 1953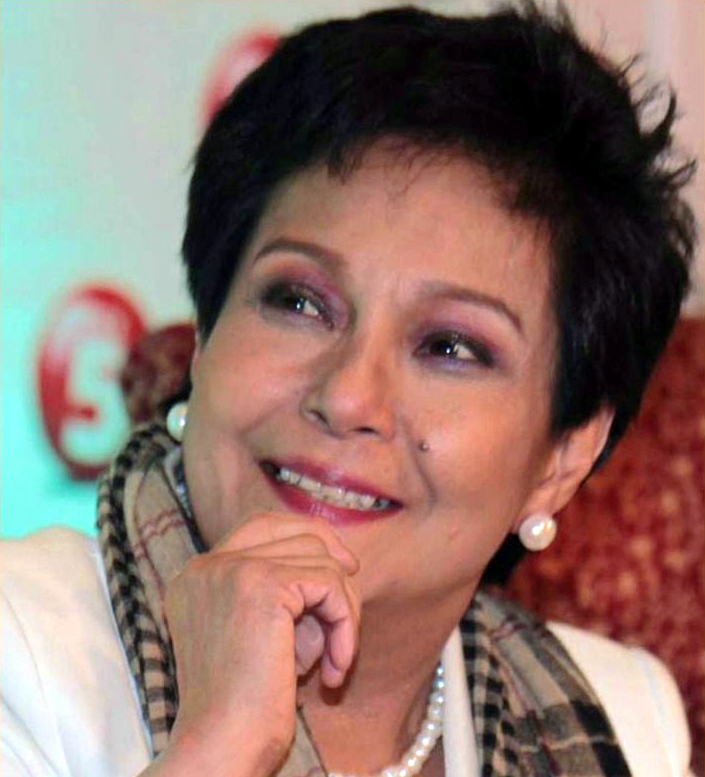 A gifted actress and a shining star in her generation, Nora Aunor is known as the Philippine cinema's Superstar and is recognized as a People's National Artist. A Hollywood reporter has even called her "The Grand Dame of Philippines Cinema" back in 2015 for her astounding performance in the movie Taklub and her contribution to the Philippine film industry.
Aunor debuted her career as a singer after winning a local talent search and later became an actress debuting in the film All Over the World in 1967. She is best known for portraying lead roles in heavy drama films such as Tatlong Taong Walang Diyos (1976), Bona (1980), and Himala (1982).
Coney Reyes, 27 May 1954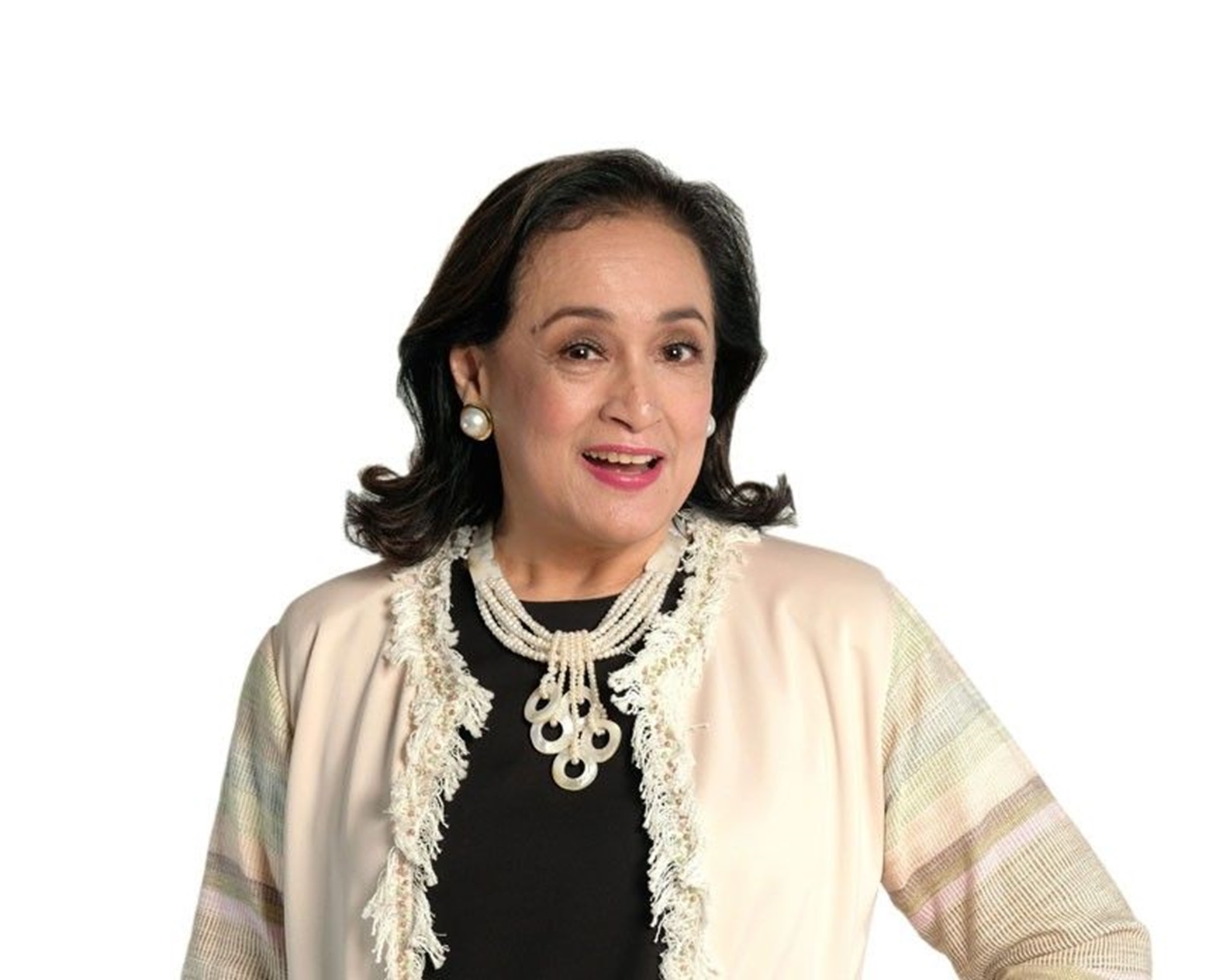 Another notable and iconic actress in the Philippines showbiz, Coney Reyes, debuted on the silver screen in the 1975 film Return of the Dragon. She is also known for her hosting stints at noontime variety shows Student Canteen (1975–1982) and Eat Bulaga! (1982–1991).
Her passion for acting is evident in her appearances in many teleseryes, including but not limited to, Ysabella (2007), 100 Days to Heaven (2011), Nathaniel (2015), and Love of My Life (2020). She also appeared in iconic movies such as Four Sisters and a Wedding (2013), And I Love You So (2009), and several Maalaala Mo Kaya episodes.
Cherry Pie Picache, 27 May 1970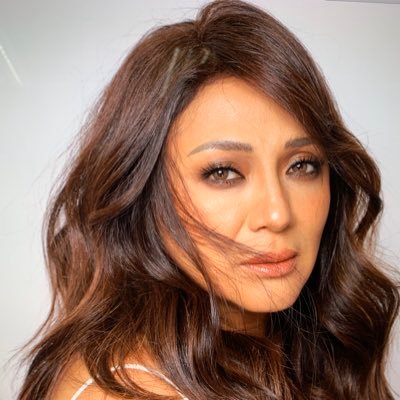 Like a Gemini who goes beyond their comfort zone, Cherry Pie has starred in both mainstream and independent acting projects. She also appeared as a print and TV commercial model. Her versatility as an actress makes it effortless for her to portray both the scheming, evil antagonists and kind-hearted mother roles.
Some of her remarkable appearances include but not limited to Hiram Na Mukha (1992), Pangarap Na Bituin (2007), Iisa Pa Lamang (2008), On the Wings of Love (2015), FPJ's Ang Probinsyano (2016), and Can't Help I'm Falling in Love (2017).
Pinky Webb, 11 June 1970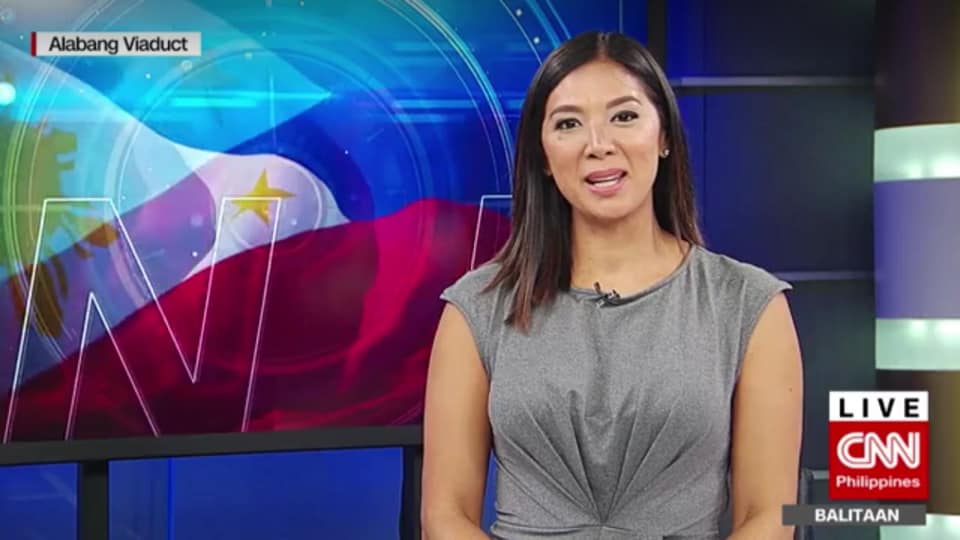 Pinky Webb is one of the most notable broadcast journalists in the country and is currently working for CNN Philippines.
An apparent Gemini native, Webb has been in the mainstream media for over a decade, beginning her career as a morning show host Umagang Kay Ganda from 2007-2011, and investigative news and crime show host from 2008-2013. She then became part of the TV Patrol Weekend edition anchor from 2011-2015, alongside co-journalists Alex Santos and Ces Drilon. After resigning from ABS-CBN, Webb joined CNN Philippines, where she became the first anchor of its Filipino-language newscast, Balitaan.
Jo Koy, 2 June 1971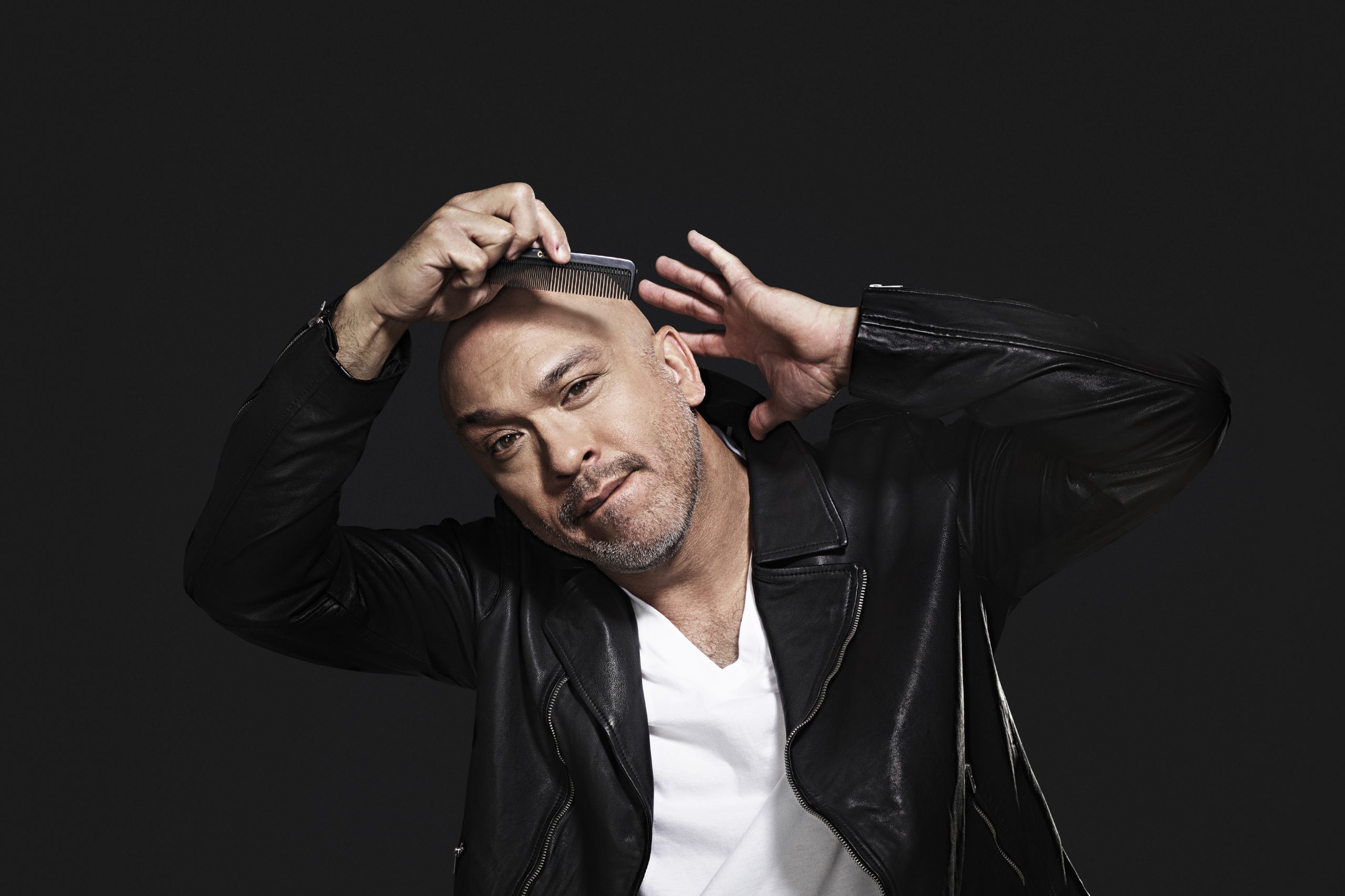 Joseph Glenn Herbert, more well-known by his stage name Jo Koy, is an American-Filipino stand-up comedian known for his humorous and full-of-wits skits. He shares (by the way, TMI) stories about his mother and son in his comedic shows, including Comedy Central and Netflix specials.
Rufa Mae Quinto, 28 May 1978
Rufa Mae Quinto began her showbiz career after landing a spot in a television variety show, That's Entertainment, in 1996. A year later, she received her first major acting role in the film Gloria, Gloria Labandera.
Quinto rose to fame after portraying the character 'Booba' and 'Boobita Rose' in both hit movies in 2001—which eventually inspired Filipino slang, which means lack of English fluency as having a "nose bleed."
She also won four PMPC Star Awards and has starred in top-grossing films such as Apat Dapat, Dapat Apat (2007), Pasukob (2007), Desperadas (2008), Manay Po 2! Overload (2008), I.T.A.L.Y (2008), and Desperadas 2 (2008).
James Blanco, 15 June 1981
A former teen idol, James Blanco is a freelance actor notable for his roles in the youth-oriented shows Click (1999-2002) and Kahit Kailan (2002-2003). He is also known for his roles in several movies and TV series, including but not limited to Ikaw Lang Ang Mamahalin (2001), Now and Forever (2005), Ganti (2005), One More Chance (2007), Rubi (2010), Lorenzo's Time (2012), and Yagit (2014).
Maricar Reyes-Poon, 20 June 1981
A Kagay-anon, Maricar Reyes is not just your average actress. She is a graduate of Ateneo de Manila University with a bachelor's degree in Science and studied Medicine at the University of Santo Tomas Faculty of Medicine and Surgery.
Did I mention that she's a medical licensure passer too? Yup, she passed her licensure exam in 2008. That same year, Reyes landed her first role in the fantasy TV series Komiks Presents: Kapitan Boom, where she played a younger version of a character portrayed by Gloria Sevilla.
Reyes also appeared on I Love Betty La Fea (2008-2009) and Precious Hearts Romances Presents: Bud Brothers (2009), which earned her the Star Awards for TV for Best New Female TV Personality.
Baron Geisler, 5 June 1982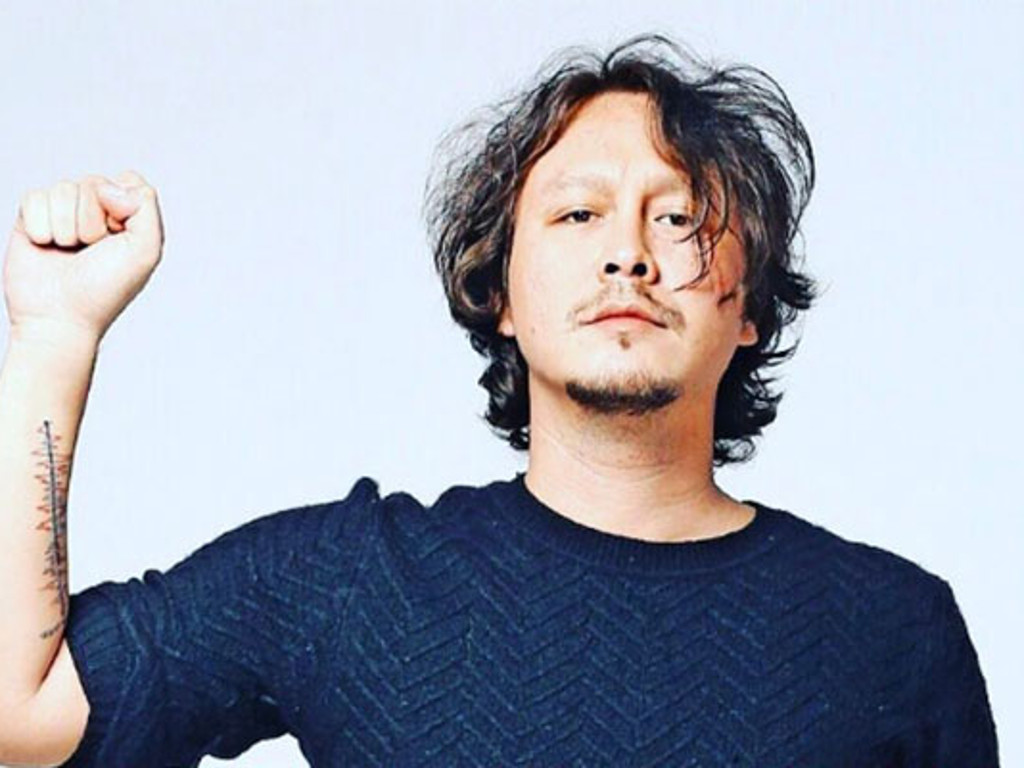 Baron Geisler began his showbiz career at the age of 12 and transitioned from a child actor to a teen idol. His career, however, has been characterized by critical and widespread notoriety followed by a period of alcohol abuse and legal troubles. Despite this, he managed to get through and rose above his personal struggles and gained commercial success as a character actor.
He won several awards, including the 2005 PMPC Best Single Performance of an Actor in Maalaala Mo Kaya ("Would You Remember?" Episode) and Best Actor award in the 4th Cinemalaya Independent Film Festival in 2008, among many others.
Jodi Santamaria, 16 June 1982
At age 15, Jodi Sta. Maria was one of the youngest when she joined Star Magic in 1998. She appeared in teen-oriented shows and movies such as Gimik (1996), Flames (1996), and Jologs (2002). She also played the sassy tomboyish Georgina in the teen drama Tabing Ilog (1999). Sta. Maria got married at the age of 22 to Panfilo Lacson Jr. (the son of senator Panfilo Lacson). However, their marriage only lasted for five years.
In a 2016 interview, Sta. Maria revealed that she was greatly affected by her separation from Lacson, which resulted in alcoholism and drug use. She quit smoking, alcohol, and drugs after the intervention of actress (and fellow Gemini) Coney Reyes.
The success of her TV series Be Careful With My Heart in 2012 also helped her recover from her addictions. In 2014, Sta. Maria shared that she's pursuing a career in Medicine to inspire his son Thirdy.
Sam Milby, 23 May 1984
Before joining showbiz in the Philippines, Sam Milby was a former ice-skating athlete and competed in numerous major ice-skating competitions, including Junior Nationals.
Upon returning to the country in 2005, Milby decided to pursue a career in show business and modeling, landing roles in some ads before obtaining a lead role in Close Up's TV commercial with Barbie Almalbis. He later joined the first season of Pinoy Big Brother after one of the original 12 housemates left the house. Milby debuted his acting career when he took on his first major role in the 2006 film Close to You and expanded into a recording artist.
Gretchen Fullido, 4 June 1984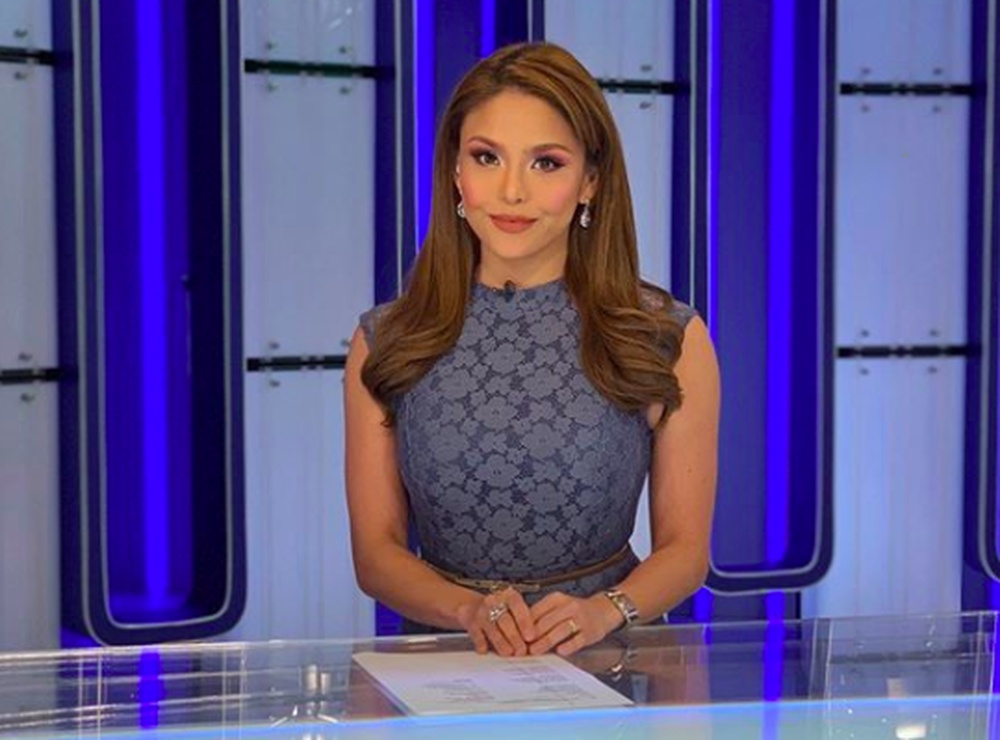 Former Star Patrol anchor Gretchen Fullido made her television debut in 2010 via ABS-CBN and The Filipino Channel with TV Patrol. She succeeded Phoemela Barranda in the segment after the latter left the show. She rose to prominence after hosting and having guest appearances on several talk shows, televised competitions and sports events.
Carla Abellana, 12 June 1986
Carla Abellana rose to fame after playing the lead role in the Philippine adaptation of the Mexican telenovela Rosalinda in 2009. From there, she gained national recognition as an actress, gaining dedicated fans across the country.
Some of her shows where she played lead roles include but not limited to Sine Novela: Basahang Ginto (2010), Kung Aagawin Mo Ang Langit (2011), Makapiling Kang Muli (2012), My Husband's Lover (2013), My Destiny (2014), and Because of You (2015).
Bangs Garcia, 26 May 1987
Bangs Garcia is not just an actress. She is also a known painter born in Davao City. She first appeared on screen as a TV host in a teen variety show in ABS-CBN Davao. Despite failing to win a model search, Garcia ventured into the modelling industry, later becoming a Philippines Youth Ambassador and landing her first TV commercial. She debuted as an actress in the 2006 youth-oriented sitcom Let's Go.
Kean Cipriano, 11 June 1987
Popularly known as the main vocalist of pop-rock band Callalily, Kean Cipriano appeared in ABS-CBN's noontime show MTB and won alongside Trixie Cacho on the LUV IDOL segment. In 2010, Cipriano began his acting career through the TV5 channel series BFGF with Alex Gonzaga, followed by a sitcom Hapi Together.
In 2018, Cipriano launched his own record label, O/C Records, together with his wife Chynna Ortaleza. O/C Record artists include Unique Salonga (former vocalist of IV of Spades), mimiyuuuh, Glaiza De Castro, among many others.
Jason Dy, 19 June 1990
Jason Dy is best known as the winner of the second season of The Voice of the Philippines. He had the opportunity to share the stage with Canadian composer David Foster in 2015 during the latter's HitMan tour concert. Following his success in the talent search, Dy released three studio albums, namely, All About Me (2013), Jason Dy (2015), and Jason Dy: Deluxe (2016). He also dropped hit singles such as Caught in that Feeling, Milagro, and Walang Iwanan under his eponymous second album in 2015 and received a gold record award for that album in March 2017.
Dy also recorded demo tracks, including the original soundtrack of the 2013 movie Bakit Hindi Ka Crush ng Crush Mo?, which actor Xian Lim re-recorded. As well as songs Kontrabida (2013), Nasa 'Yo Na Ang Lahat (2013), Ikaw Na (2014) by Sam Concepcion, Daniel Padilla, and Jed Madela, respectively.
Ryan Bang, 16 June 1991
Korean Bang Hyun-sung, or more commonly known as Ryan Bang, rose to prominence after joining the third teen season of Pinoy Big Brother (2010), where he finished as a runner-up. From there, he began hosting television shows, including the now-defunct 3ow Powhz! (2010-2011), comedy gag show Banana Split Sundae (since 2010), and noontime variety show It's Showtime (since 2012).
Aside from hosting, Bang also took on his chance in acting and singing. He appeared in numerous films and TV series, including Every Breath U Take (2012), Beauty and the Bestie (2015), My Ex and Whys (2017), Seven Sundays (2017), and Da One That Ghost Away (2018), among many others. In 2011, he released his first album entitled I Lilly Lilly Like It: Ryan Bang Party Party Hits!.
Jerome Ponce, 4 June 1994
Jerome Ponce gained popularity after being part of the main cast in the Philippine hit daytime series Be Careful With My Heart (2012-2014). He also gained recognition after portraying Lorenzo 'Enzo' Buenavidez in the primetime series The Good Son (2017-2018).
Before his success as an actor, Ponce was one of the 12 "discoveries" for the new actors and actresses of the 2013 Star Magic Circle, alongside Julia Baretto, Jane Oineza, Khalil Ramos, Liza Soberano, Janella Salvador, Kit Thompson, and Jon Lucas to name a few.
Morrissette Amon, 2 June 1996
Dubbed as the Next Big Diva, Morissette Amon first rose to prominence when she finished runner-up on TV5's Star Factor at age 14. She made her professional stage debut in 2012 after joining the Repertory Philippines production of Disney's Camp Rock, playing the role of Mitchie Torres. In 2013, she entered ABS-CBN's The Voice Philippines and joined Sarah Geronimo's team.
Amon has also gained recognition outside the country with her jaw-dropping lyric soprano voice that can range up to five octaves and four notes (G♯2 – C6 – D8).
Darren Espanto, 24 May 2001
Last on our list is the Voice Kids Philippines first season champion, Darren Espanto. This Canadian-Filipino singer started joining singing competitions at age 10, winning the Masters Finals of the Pinoy Singing Sensation competition in Edmonton, Canada. He also appeared in the reality TV show The Next Star in 2012, becoming the youngest finalist in the show's history. Aside from being a respected singer, Espanto also ventured into acting, debuting in the 2018 top-grossing film Hows of Us. Some of his hit singles like In Love Ako Sayo (2014), Stuck (2015), and Believe in Christmas (2020).
Who's your favorite Gemini on the list? Let us know in the comments!
---
Also Check Out: 46 PH Personalities Who Are the Taurus Zodiac Sign